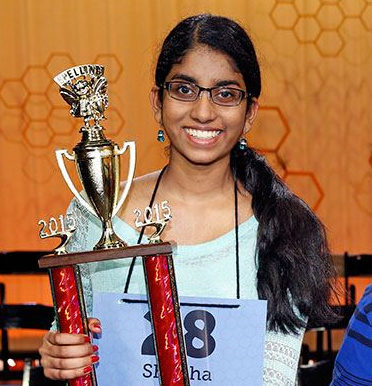 The region's top spellers competed Saturday in the Houston Public Media Spelling Bee, the second largest local bee in the country.
The competition started with 55 students from across Southeast Texas. But after 11 rounds of spelling, it all came down to two students and eight final words. One of them are Shobha Dasari, spelled all of those words correctly. With that, Shobha winning 3rd time the bee as co-champion.
"Excited and exhausted," Shobha said. "I can't even talk anymore; I've spelled too much."
To qualify for the Scripps National Spelling Bee in Washington D.C., they had to out-spell some tough competitors.
At one point, there were four final spellers who didn't miss a single word during four separate rounds. Shobha said that was intense.
"I just knew that everybody there was a really good speller. So I was hoping to win again but I knew that if I lost I was at least losing to people who were like really good," she said.
This will be her final year in spelling since she is in eighth grade at Conroe ISD and will be ineligible to compete next year in high school.
As co-champions, Shoba represents Southeast Texas at the bee in Washington, D.C.